There are two existential threats to our country's future: tackling the climate emergency and fixing Britain's housing crisis. Future generations will not look kindly on us if we let these two systemic issues run on unresolved for another decade. They might seem like two distinct challenges, but they're connected by one key piece of infrastructure: the National Grid.
Two Critical Priorities: Housing & Energy
In my hometown of Bracknell, the previous Tory council oversaw anaemic house building. Last year, only 390 houses were built. The situation for social and affordable housing is far worse. From 2017 to 2022, Bracknell Forest built only 8 homes for social rent. Meanwhile, 1,690 families are stuck on the council's housing waitlist. 1.2 million families are on waiting lists throughout England.
Now, with a Labour council leading Bracknell since the local elections, there is real hope for change. But grappling the housing crisis requires national, as well as local leadership. And with a Tory government crippled by NIMBY activists in its own ranks, it is clear Rishi Sunak has no leadership to give on the issue.
Nationally, Labour has set forth a bold set of proposals to get Britain building, including reforming planning laws and putting an end to so-called "hope value" blocking public procurement.
Energy policy also requires both local and national leadership. Labour has ambitious plans to retrofit and insulate existing housing stock, to make it more energy efficient, and they will create GB Energy, a publicly-owned energy company focused on renewables.
At a local level, it is great to see Labour embracing co-operative and community energy schemes, which will empower communities and drive local economic growth.
Unlocking Grid Capacity
Tackling both climate change and the housing crisis require us to face up to a significant challenge. The capacity of the National Grid is far too low, and creating new connections takes far too long. Any new house puts increased strain on the electricity grid; only compounded by the transition to electric cars, heat pumps and other green technologies. And new onshore wind farms and solar panels need to be actually connected to the grid if they're going to help us reach Net Zero by 2050.
John Pettigrew, the Chief Executive of the National Grid, has said that "we will need to build about seven times as much infrastructure in the next seven or eight years than we built in the last 32". Strategic planners have suggested the grid needs £54 billion of investment to meet green goals.
Housing projects are already being delayed or rejected because of local shortfalls in National Grid connectivity. The National Grid currently operates a first-come-first-served system for connecting new projects, which means any delays have a knock-on effect – and ready-to-go projects are facing years-long delays.
One problem is that expanding the National Grid to build more homes also requires planning permission. And just as house building can attract local controversy, so too can projects to expand the grid. An incoming Labour government needs to be ready for this.
The other major issue is, of course, money. That's why it's so welcome to see Labour committing to spend £28 billion on green investment by the mid-point of next parliament. A proportion of that will need to be spent on upgrading the National Grid.
As Keir Starmer said when unveiling Labour's green agenda, "we've got to roll up our sleeves and start building things and run towards the barriers – the planning system, the skills shortages, the investor confidence, the grid."
Only a Labour Government can show the leadership we need to end a National Grid-lock.
---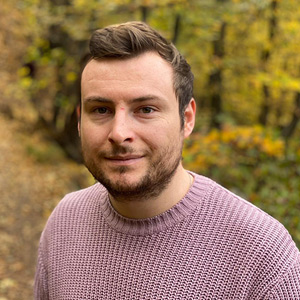 Peter Swallow
Peter Swallow is Chair of Ealing Central and Acton CLP and a researcher at Durham University