LATEST POSTS
What's wrong with the Conservative housing proposals for Two Cities?
Cities of London and Westminster residents experience the housing crisis at its most acute and extreme. Families are forced to move away from their communities because there just are not enough genuinely affordable homes. From Middlesex and Mansell Street and Golden Lane to Tachbrook and Churchill Gardens, from Hyde Park to Pimlico, families are living in overcrowded conditions, …
REVIEWS
"A superb blog analysing social housing policy".
The Guardian
GET THE LATEST
To receive the latest updates from Red Brick fill in the form below:
Thanks to Miatta Fahnbulleh @Miatsf for a really engaging In-Conversation. We need to get housing up the policy agenda, build 2m council homes in 20 years, set up regional development corporations & introduce rent and tenancy stablisation into the private rented sector. https://t.co/59vhcSbMbQ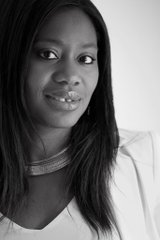 Sorry we have had problems getting the joining instructions for today's In-Conversation on the website. The Zoom code is 87143287516 and the passcode is LHG @Miatsf https://t.co/0m40fSFGq8
We are delighted that Miatta Fahnbulleh @Miatsf chief executive of @NEF will be In-Conversation about the housing crisis on Tuesday 21st June AT 7.30 pm. The event is open for all Labour Party members. Please check our website for Zoom details https://t.co/4SRpBvEh8M