LATEST POSTS
Intolerable Initial Accommodation
The UK has a proud historic record of providing a safe haven for people fleeing war, conflict and persecution, including Ugandan Asians in 1972, Vietnamese boat people in the late 1970s, people fleeing the Holocaust in Germany and central Europe in the 1940s. There are many ways in which Tory led governments since 2010 have betrayed that tradition, …
REVIEWS
"A superb blog analysing social housing policy".
The Guardian
GET THE LATEST
To receive the latest updates from Red Brick fill in the form below:
We will remove content that contains abusive, vulgar, offensive, racist, threatening or harassing content, personal attacks of any kind, or offensive terms that target specific individuals or groups.
Impact of the housing crisis on women & domestic abuse, Fringe meeting at National Labour Women's ConferenceTuesJune 22nd 11.15 - 12.15 Speakers: Nicki Spear...
Latest @redbrickblog out now!

Ballot Busting Regeneration 🗳💥

🗣 @unmeshdesai

Here we find a success story on estate balloting use on a #regeneration scheme in East London.

#UKhousing #Regeneration

https://t.co/MLus6kWq95 https://t.co/yF75KZN2mt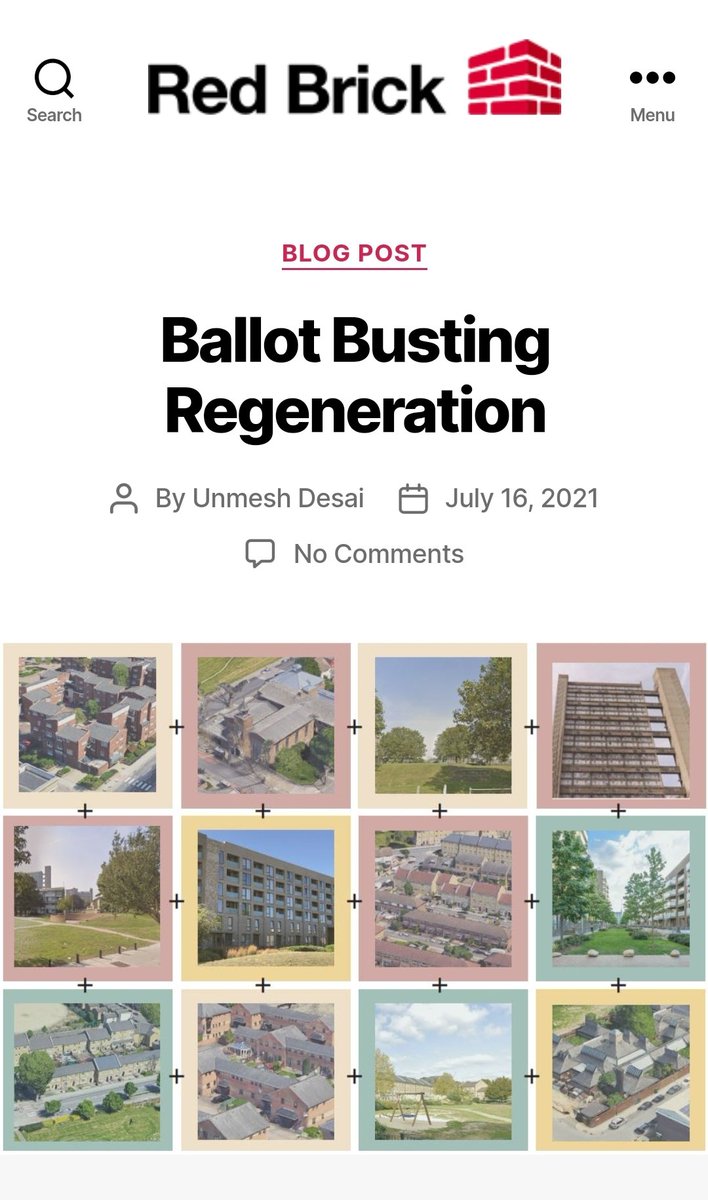 This was an excellent event. Thanks to our panel and participants. Big takeaway is that the best protection that tenants and leaseholders have against unsafe housing and uncaring developers/ landlords is collective action. Hopefully the event will be available on our website soon https://t.co/3gLFAkJ4Qa
Thanks to @HitchHarpLabour for the invitation to your GC to talk about the housing crisis. Good question about how to get housing higher up the agenda. Join LHG and invite a speaker to your meeting. Contact info @labourhousing.org.uk