By Jamie McGowan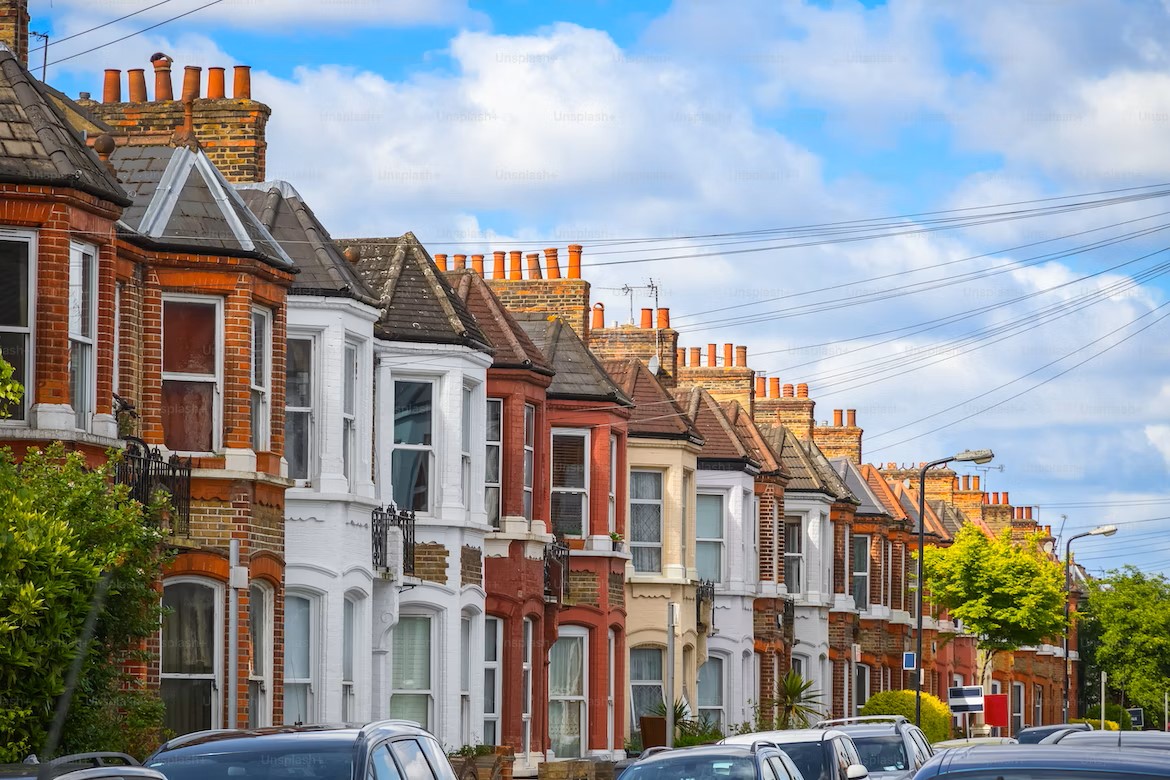 On 15 April 2019 the Government pledged to abolish Section 21 evictions. Four Prime Ministers, three Housing Ministers, and 52,800 Section 21 eviction notices later… the Renters (Reform) Bill 2023 is here. For tenants this is broadly good news, but as Matthew Pennycook, Shadow Minister for Housing & Planning, observed last week[1], "As drafted, the Bill contains numerous loopholes that disreputable landlords can use to exploit tenants and jeopardise their security of tenure."
The proposed Bill would be the most significant overhaul of the private rented sector in over 40 years. It includes provisions for a landlord database and portal, the establishment of a private rented sector Ombudsman, and restores tribunal reviews of private rents. The Bill proposes to provide a prescribed way for tenants to request a right to keep a pet which a landlord cannot then unreasonably refuse. This might seem like one of the more frivolous points, but there are more households in the UK (62%) with pets, than without, and this will be a welcome development for many.

The Bill has several parliamentary stages to go through and Labour will have ample opportunity to make calls for it to be strengthened. All of the proposals mentioned above will require substantial scrutiny, in particular the operation of the 'Private Rented Sector Database' and the Redress Scheme which are certainly worthy of dedicated future blog posts! However, the most significant headlines relate to security of tenure and grounds for possession and this is what I have focused on in this post. I have briefly set out what the Bill does (or enables to be done later by secondary legislation), what it doesn't do, and what it could (and should) do better.
Possession grounds
So the flagship achievement of the Renters (Reform) Bill, if passed, would of course be the abolition of Section 21 notices. These are currently the most common way in which people become homeless in England. The Bill also simplifies the types of tenancies so that (nearly) all private tenancies will be periodic assured tenancies. It does this by abolishing fixed-term assured and assured shorthold tenancies. Although 'periodic' might actually sound like it offers less permanence, what really affects the security afforded by a tenancy is the reasons it can be ended by a landlord. These are known as possession grounds.
It is worth pointing out that abolishing Section 21 would not, as it is widely being reported, mark the end of 'no fault' evictions. There will still be grounds for possession which involve no 'fault' from a tenant such as a landlord wanting the property back for a family member to live in. It would however, be the end of 'no reason' evictions which, notwithstanding the notable loopholes discussed further below, represents a major landmark on the road to a private rented sector that can provide genuine stability for tenants.
Alternative grounds
The Bill preserves, alters and creates a whole raft of alternative possession grounds. Some proposed changes are subtle but their interpretation could prove significant. For example, amending the existing anti-social behaviour ground 14 to apply, not where something is 'likely to' cause nuisance or annoyance, as is the case currently, but where behaviour is simply 'capable of' doing so.
All of the remaining possession grounds need to be scrutinised carefully to ensure they can only be used for their intended purposes and when it is fair to do so. Here I have addressed the two which appear to be the most open to abuse by landlords in undermining the removal of Section 21s.
Grounds 1 & 1A 'Landlord requires property'
These are two separate grounds which enable a landlord to recover possession of a rented property because they require it as accommodation for themselves or a close family member (there's a list) or because they intend to sell. The inclusion of both of these grounds was inevitable but there are big problems with the proposed mechanisms.
The first problem is that the proposals in the Bill would simply require a landlord to demonstrate an 'intention' to use the property to live in or sell before they are able to gain possession. It does not stipulate what evidence should be used to demonstrate this. Once possession has been obtained on these grounds, a landlord is prohibited from re-letting the property for three months or could face a fine of up to £5000.
In Scotland, where 'no reason' evictions were abolished in 2017, a similar ground has been abused by landlords and research from last year[2] found that nearly one third of landlords who had obtained possession in order to sell the property had not actually done so within a year.

The second main problem is that these are mandatory grounds, which means that if the criteria are met, a judge hearing the case would have no discretion to consider the tenant's circumstances and a possession order for the property would have to be made. So, for example, even if a tenant could prove that a landlord had relied on this ground to regain possession from multiple successive tenants at the same property, waited three months on each occasion, and then simply re-let the property, a judge would not have the power to decide 'perhaps this is disingenuous' and refuse possession.
So the first and most simple improvement which could be made to these grounds is to make them discretionary so that the courts can consider all the circumstances of a case before making an order. It would also be less open to abuse if there were greater up-front evidential requirements, *before* an order could be made. Otherwise we very much risk seeing the same misappropriation of such grounds, as in Scotland.
Grounds 8 & 8A 'Rent arrears'
Currently, Ground 8 entitles landlords to a possession order if the tenant was in two months' arrears when notice was served, and remains at two months' arrears (or more) at the date of the Court hearing. This ground for possession is both modified and extended by the Bill.
The proposed amendment is that any amount of Universal Credit which is owed but not yet paid to a tenant, should be disregarded when calculating the level of rent arrears. This would be a welcome development, although it should be clarified whether those on legacy benefits and in receipt of Housing Benefit are intentionally excluded by this. This overturns the effect of a very disappointing Court of Appeal decision in 2004 that, even though a tenant was in arrears because of Housing Benefit delays, the Court should make a possession order and not adjourn.
Then there is the new mandatory rent arrears Ground 8A. This entitles a landlord to a possession order when a tenant has fallen into eight weeks' arrears on three separate occasions during the previous three years. Although the same Universal Credit disregard applies, this new ground wouldn't even allow for the order to be avoided by reducing the arrears by the day of a hearing, as the existing Ground 8 does. This, coupled with the fact that it is mandatory, makes Ground 8A particularly harsh.
Discretionary grounds do not prevent a Court from making a possession order, they simply allow it to consider the right outcome for both landlord and tenant in all the circumstances. Most importantly, discretionary grounds allow the Court to make suspended orders. These provide landlords with nearly all the reassurance of immediate possession, but if the tenant repays the arrears at an agreed rate, they keep their home and the landlord recovers the rent owed. Labour has called for the mandatory Ground 8 to be made discretionary in the past and hopefully these efforts will be resumed in respect of both of these grounds now.
Beyond the Bill
The substantive content of the Bill aside for one moment, there is the small question of how the protections afforded by it will actually be enforced. Councils are expected to do a huge amount of the enforcement legwork, yet local government has seen the biggest cuts of all the public sector over the past 13 years. The fact that Environmental Health budgets have been reduced by over 50% under the Tories limits their ability to use existing powers. For example, DLUHC research[3] from last year found that very few local authorities were utilising 'Rent Repayment Orders' (a potentially significant sanction for certain landlord offences), citing constraints on resources as a factor.
Enforcement by individuals through the justice system will also be significantly hampered if nothing is done about the huge backlogs many courts are facing, which last year reached an all-time high for civil cases[4]. Tenants in some areas will also face huge difficulty in accessing a lawyer for advice and representation. Sustained cuts to the level and scope of legal aid have resulted in only 41% of the population having access to a housing legal aid provider[5]. The effectiveness of the Bill will be significantly dampened without wholesale improvements to access to justice and Labour should ensure this point is made.
And finally, as Matthew Pennycook has been quick to point out, there are various other anticipated provisions which are entirely absent from the Bill. A legally-binding Decent Homes Standard for the private rented sector, a ban on landlords refusing to rent to those in receipt of benefits or with children ('No DSS' practices), and measures to strengthen councils' enforcement powers have all been promised. Labour needs to ensure that, if these are not included in the Bill, the Government is kept to the task of bringing these measures in elsewhere and, ideally, in less time than honouring their Section 21 pledge has taken.
Jamie McGowan is a member of the Society of Labour Lawyers, works for a Labour MP, and is a Young Legal Aid Lawyers co-Chair. This blog was supported by contributions from other members of the SLL Housing & Levelling up Group.
---
[1]https://twitter.com/mtpennycook/status/1659216248776036352?ref_src=twsrc%5Egoogle%7Ctwcamp%5Eserp%7Ctwgr%5Etweet
[2]https://www.scottishhousingnews.com/articles/a-third-of-scottish-landlords-evicting-tenants-to-sell-up-fail-to-make-a-sale
[3] https://www.gov.uk/government/publications/local-authority-enforcement-in-the-private-rented-sector-headline-report/local-authority-enforcement-in-the-private-rented-sector-headline-report#use-of-enforcement-tools-and-powers-to-address-poor-standards-and-conditions-in-the-private-rented-sector
[4] https://www.lawgazette.co.uk/commentary-and-opinion/delays-in-our-civil-courts-have-now-reached-crisis-point/5113664.article
[5] https://www.lawgazette.co.uk/news/laa-fails-to-attract-sufficient-bids-for-housing-legal-aid-contracts/5115133.article